19 Sep 2019
Universal Robots launches new heavy-duty payload cobot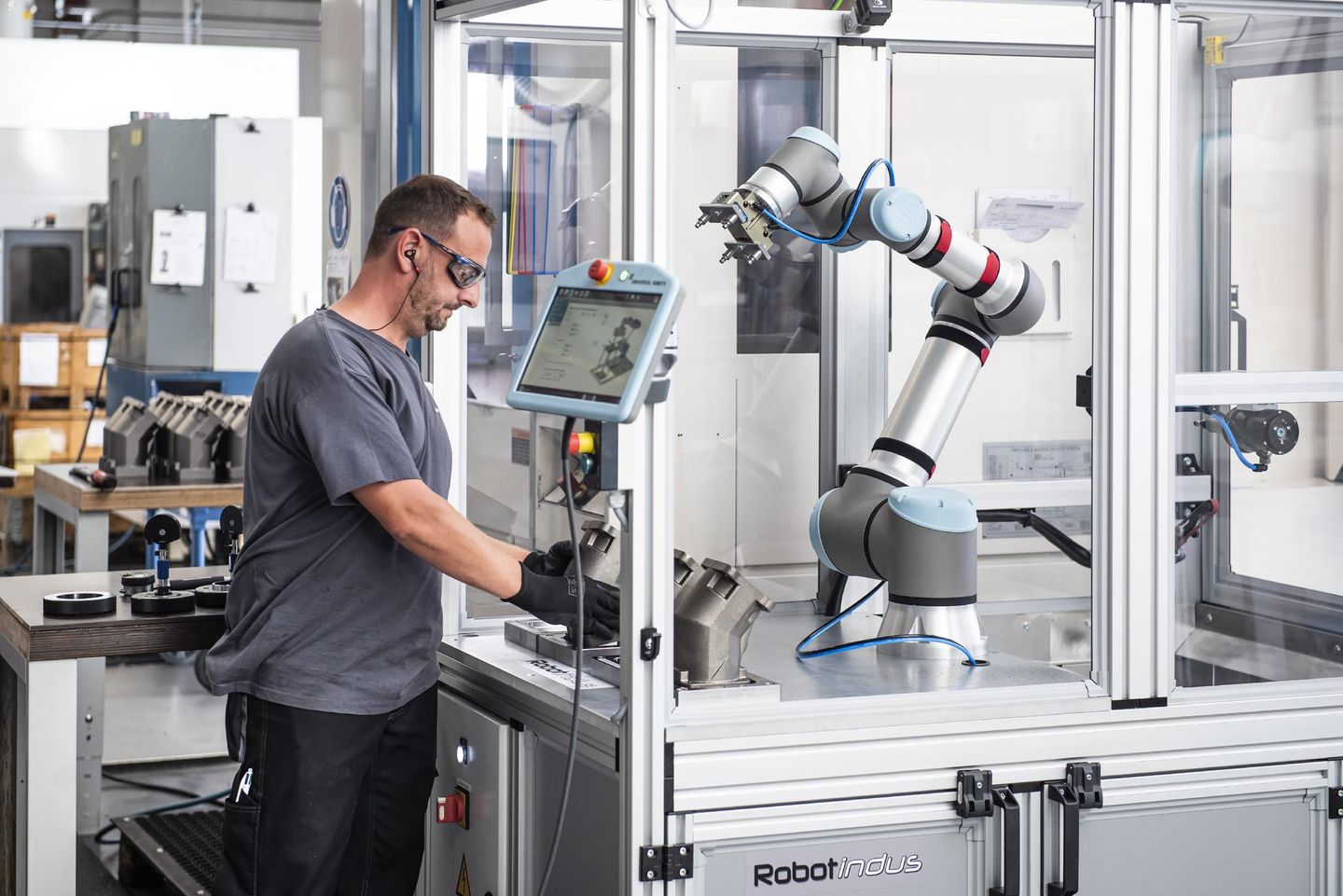 Collaborative robot (cobot) manufacturer Universal Robots (stand 422) has announced the immediate availability of its new UR16e cobot for collaborative automation.
Boasting a class-leading 16kg (35 lb) payload capability, the UR16e has a reach of 900mm and pose repeatability of +/- 0.05mm, making it suitable for automating tasks such as heavy-duty material handling, heavy-part handling, palletizing, and machine tending.
"In today's uncertain economic climate manufacturers need to look at flexible solutions to stay competitive," said Jürgen von Hollen, president of Universal Robots. "With UR16e, we meet the need for a collaborative robot that can tackle heavy-duty tasks reliably and efficiently.
"This launch significantly expands the versatility of our product portfolio and gives manufacturers even more ways to improve performance, overcome labor challenges, and grow their business."
Developed on Universal Robots' e-Series platform, the UR16e can be unpacked, mounted and programmed to perform a task within 60 minutes. It includes built-in force sensing, 17 configurable safety functions, including customizable stopping time and stopping distance, and an intuitive programming flow.
Furthermore, the UR16e meets compliance regulations and safety standards for unobstructed human-robot collaboration, including EN ISO 13849-1, PLd, Category 3, and full EN ISO 10218-1.