30 Oct 2019
SHOW NEWS: RARUK sells 50 MiR200 mobile robots to major automotive OEM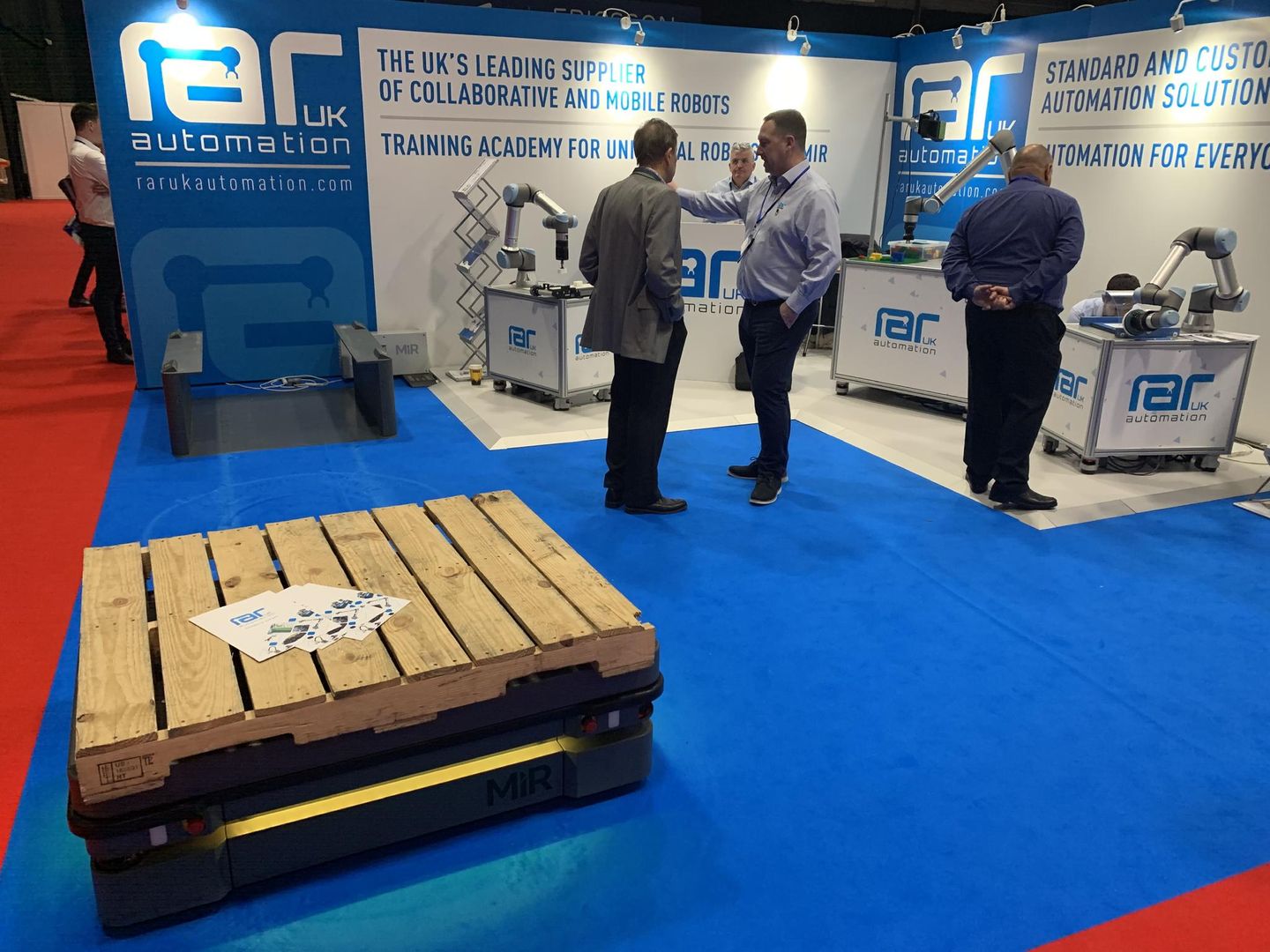 RARUK Automation used this year's exhibition at the Ricoh Arena to showcase a range of robotic and automated solutions, including its MiR500 mobile robot for in-house materials transport and logistics.
According to Iain Wallace, senior robotics sales engineer at Raruk, the MiR robots' scope of application has allowed the company to expand and diversify its customer base into industrial and commercial sectors, and earned RARUK the title of MiR Excellent Partner for 2019.
"We've actually just made a sale of 50 units of the MiR200 into one major automotive OEM factory. They'll be acting as a fleet management system, delivering parts around the facility to keep the work flow going."
Wallace added that the MiR robots can also be combined with a robot arm to pick parts off the shelf, including complex medical components.
"Instead of having scientists and technicians doing all the dirty work of tests and repetitive testing, the robot can pick up a part from one place and deliver it to a test machine over night. It's a lights-out application that means expensive staff can focus on more useful work."