29 Oct 2019
SHOW NEWS: Bauromat launches easy-change robotic automation system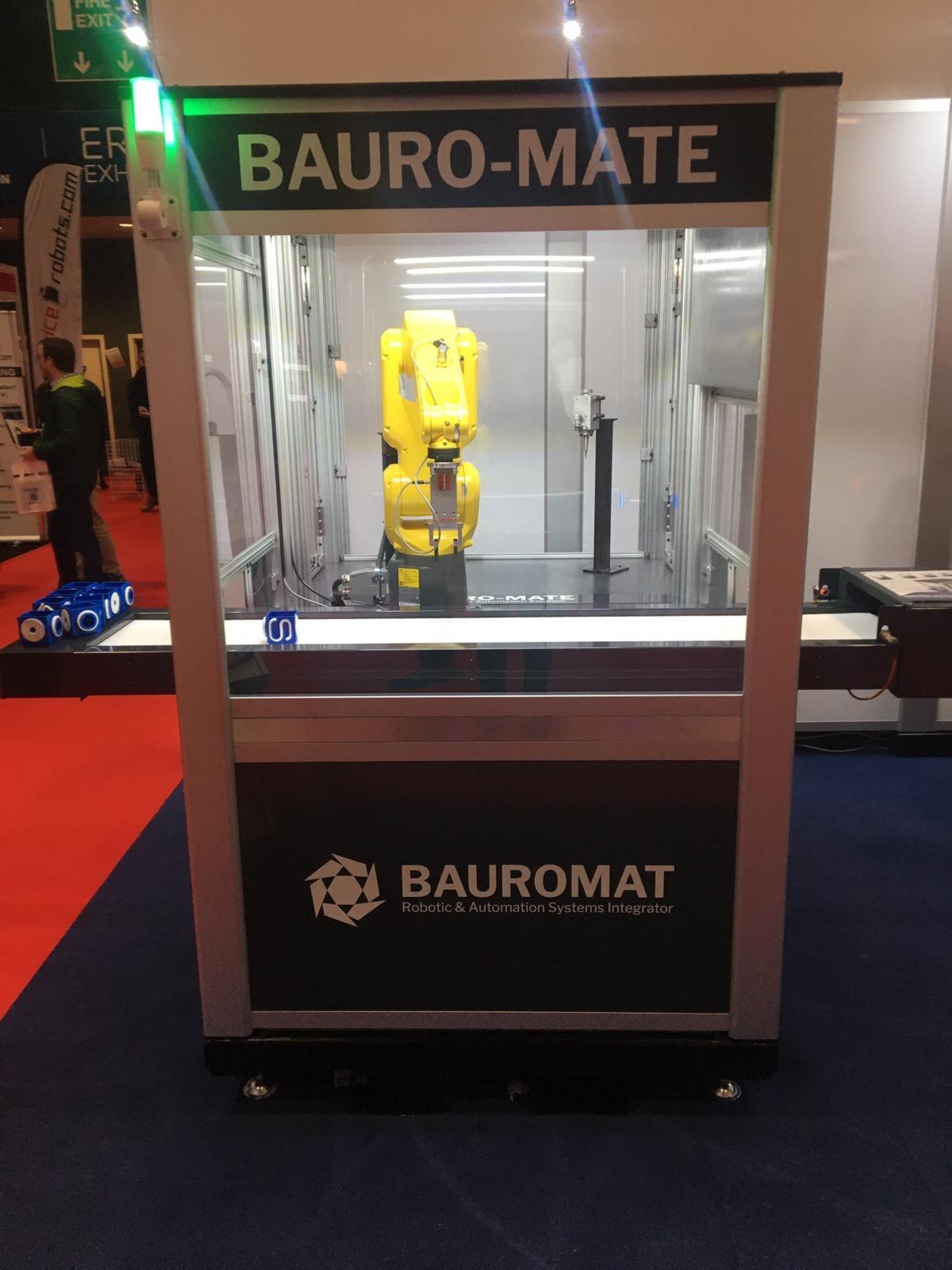 Systems integrator Bauromat UK (stand 404) has launched Bauro-Mate, its first-ever easy-change robotic automation system at Robotics and Automation 2019.
A versatile and easily transportable system capable of handling multiple applications that are part of the same line, Bauro-Mate removes the need to purchase an entirely new robotic system and helps to reduce cost and increase productivity.
The fully configurable and scalable product is designed in two halves; one half houses the robot and control, and the other the application. The two are joined using a precision docking system that securely locks them in place. Heavy duty castors on the application half of the system make it quick and easy to move everything into position and can be done with minimal effort.
Such is the system's flexibility that multiple applications can be produced and programmed to work with the same robot. What's more, when Bauro-Mate doesn't require a custom application half, it can still provide simple robotic assistance to everything from CNC machine tending to conveyor lines via positioning and programming of the robot half into existing manufacturing lines.
"We started off as a welding company, and what we've done over the past 12 months is change the view point of the business," said John D'Angelo, managing director of Bauromat. "We are now more into automation and finding solutions that are not in our niche market of welding, but processing."