27 Aug 2019
ROBOTIZE GoPal Intelligent 800 kgs Pallet Transportation System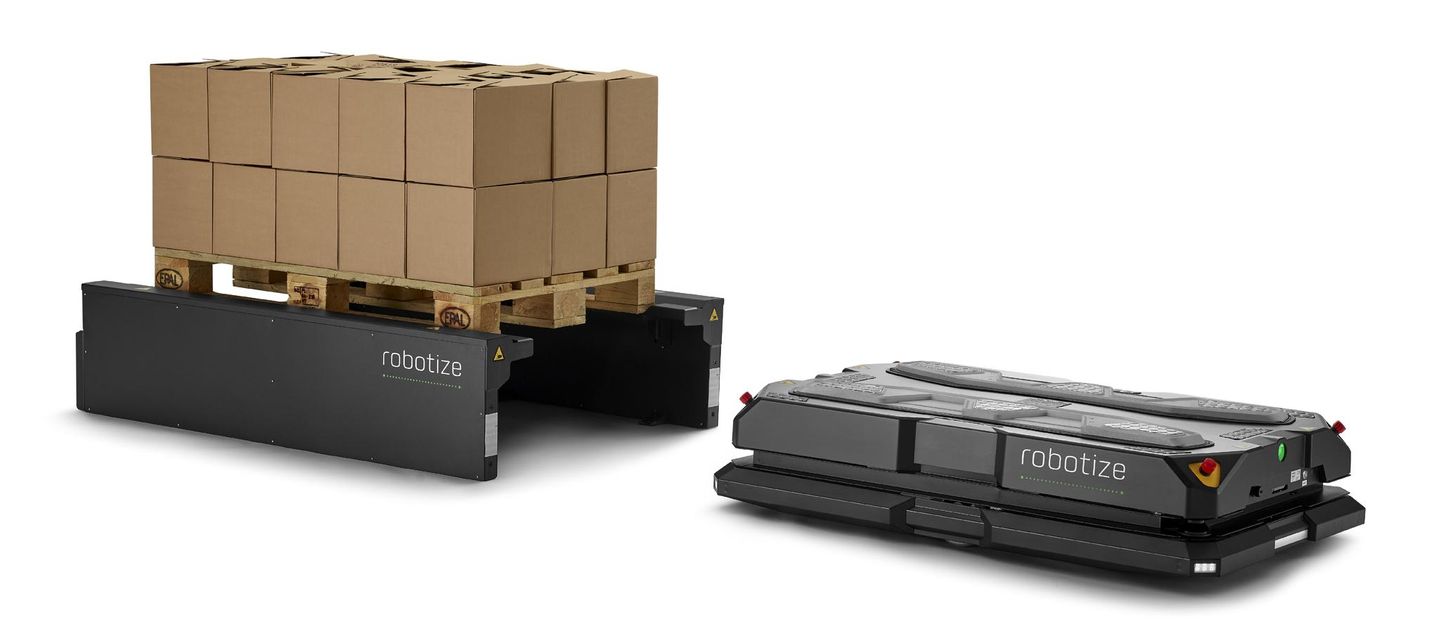 At the 2019 Robotics and Automation Exhibition, Ricoh Arena, Coventry 29th & 30th October 2019, IBIS Packaging Solutions will have a live demonstration of the GoPal intelligent pallet transport system.
The GoPal system will collect and deliver a pallet between the EXTREME Fully Automatic Stretch Wrapping machine and the TP703 VLM Automatic Strapping machine.
We will be showing the new GoPal 800 with the maximum load capacity to 800 kg. When fully charged will give 8 hours of operation and only 45 minutes to fully recharge the LiFePO4 battery
The GoPal is a mobile robot (Self Driving Vehicle) that allows you to automate the transportation of pallets – either as part of industry 4.0 automation or on its own. The system can be set up to any type of application, from simple A-B delivery with a call button to fully automated production support with ERP / WMS integration.
GoPal lets you automate pallet transport and collect all the data you need to optimise internal transport. Best of all, it can be integrated with your current ERP/WMS systems and does not require any significant changes to your buildings or workflows.
Data on all aspects of both individual robot and system performance is collected and logged in the GoControl computer for use in connection with future optimisation, troubleshooting and servicing.
This extensive data collection provides invaluable insight into the current state of your company's internal transport and its future needs.
The GoPal Pallet Stations can be delivered in different configurations, standalone or with interface to a conveyer belt. The GoPal Elevation Pallet Station with hydraulic lift offers stepless pallet positioning to / from floor height.
Come and talk to us about the various rental and payment options on Stand 1112.