15 Feb 2019
OrderWise Win National Innovation Award To Round Off A Successful 2018!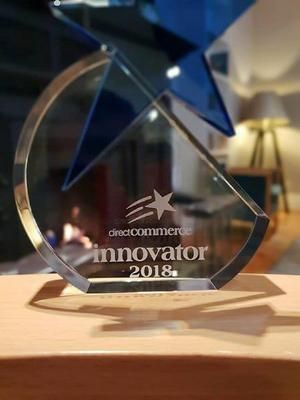 Meet Orderwise at Robotics & Automation 2019 on Stand 410
This month saw OrderWise attend the Direct Commerce Association (DCA) Autumn Conference at the Victory Services Club in London.
This awards ceremony aimed to celebrate the achievements of businesses at all stages of development and was designed to enable suppliers to bring their innovative solutions and services to the attention of the entire Direct Commerce Community.
Businesses of all sizes from various industries attended the ceremony on the day, all with a chance to be crowned winner of a coveted DCA Innovator title. OrderWise had been nominated in the Digital Performance & Automation category, and to our amazement we were thrilled to discover that we had been announced as the 2018 recipient of this award.
The judges recognised our ongoing work into Robotic Warehouse Automation, which is currently being intensively researched and tested in-house to run seamlessly alongside our award-winning Business Management Software. This innovative technology is proven to dramatically increase warehouse pick rates, achieved through stock being brought to pickers via shelf moving robots.
We are very proud of this national recognition which closes out another year of outstanding awards success, with our ever-growing trophy cabinet seeing several new awards added in 2018!
We would like to say a huge well done to every member of staff here at OrderWise who have made this award possible, as well as a huge congratulations to all the deserving 2018 DCA Innovator Award winners.