10 Sep 2019
OnRobot releases new EOAT interface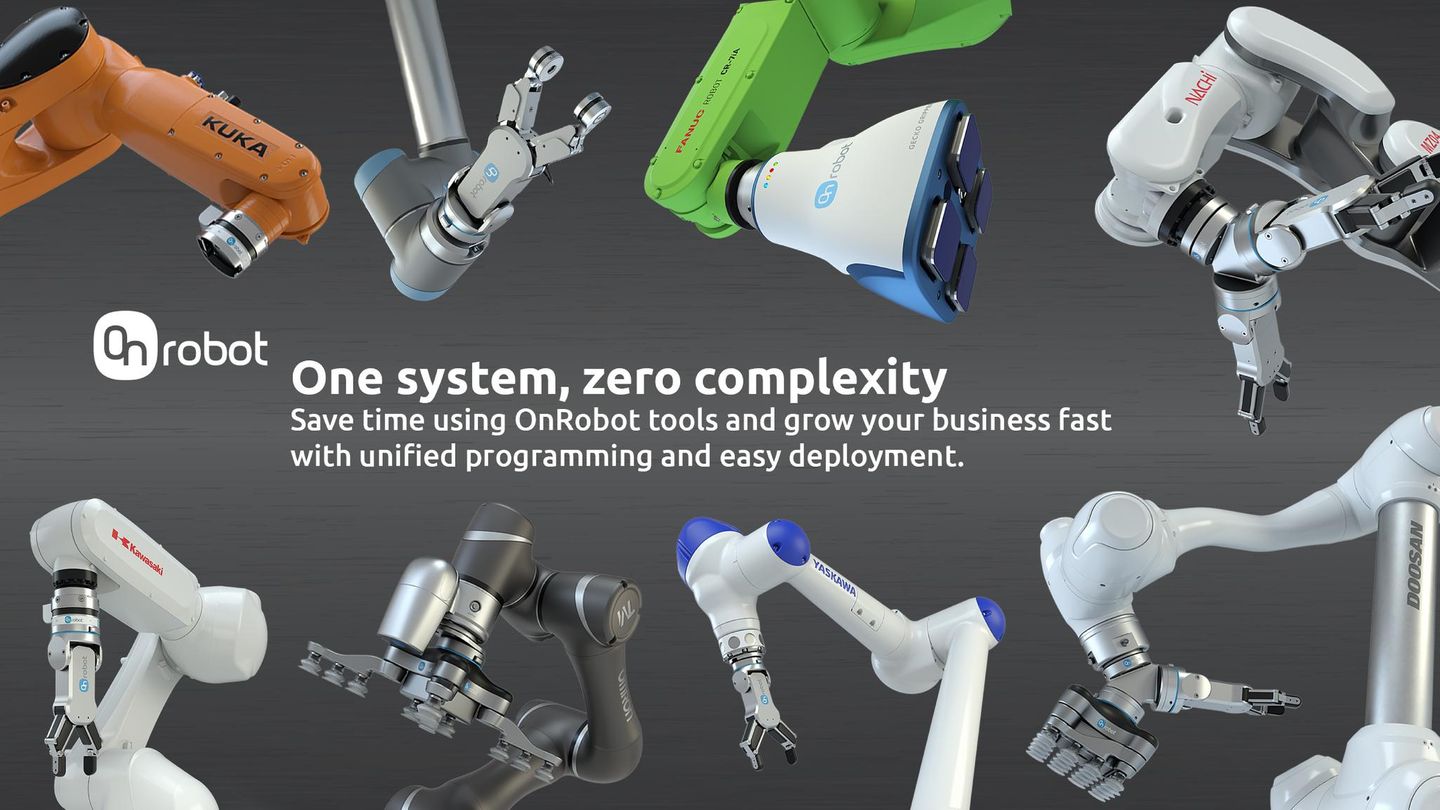 Danish manufacturer of electric grippers for cobots, OnRobot (stand 724), has announced the release of a new end-of-arm-tooling (EOAT) interface designed to simplify automation and speed up deployment from three hours to 30 minutes.
The new one-system solution features a single platform that provides programming, training and tools compatible with a full range of collaborative and light industrial robotic systems.
The system's redesigned RG2 and RG6 grippers now come with TÜV-certified Cat. 3, PLd level safety guards as standard and their Gekko Gripper pads have a maximum payload of 6.5kg, depending on the material.
Furthermore, an additional Dual Quick Changer allows for the use of two tools in one cycle, mixing and matching to suit application needs and maximizing robot utilization.
Enrico Krog Iversen, CEO of OnRobot, said: "Manufacturers are demanding more from their robotic applications, and end-of-arm tooling has become the key to optimizing their investments.
"The integration of our Quick Changer across our current product lineup makes it easier than ever to switch between tools and robot types, allowing flexibility and reducing downtime for more efficient production and faster automation ROI."
Integrated in all OnRobot tools, the Quick Changer's single cable provides a universal interface for tools and communications, meaning there is no need to disconnect cables when changing tools; and extended communications options support a full range of robotic platforms.
"This brings us another step closer to a unified OnRobot one-system solution that makes it easy, fast and cost-effective for manufacturers to build collaborative applications, no matter which robots they choose," added Iversen.