OCS – leading supplier in the fast growing bicycle industry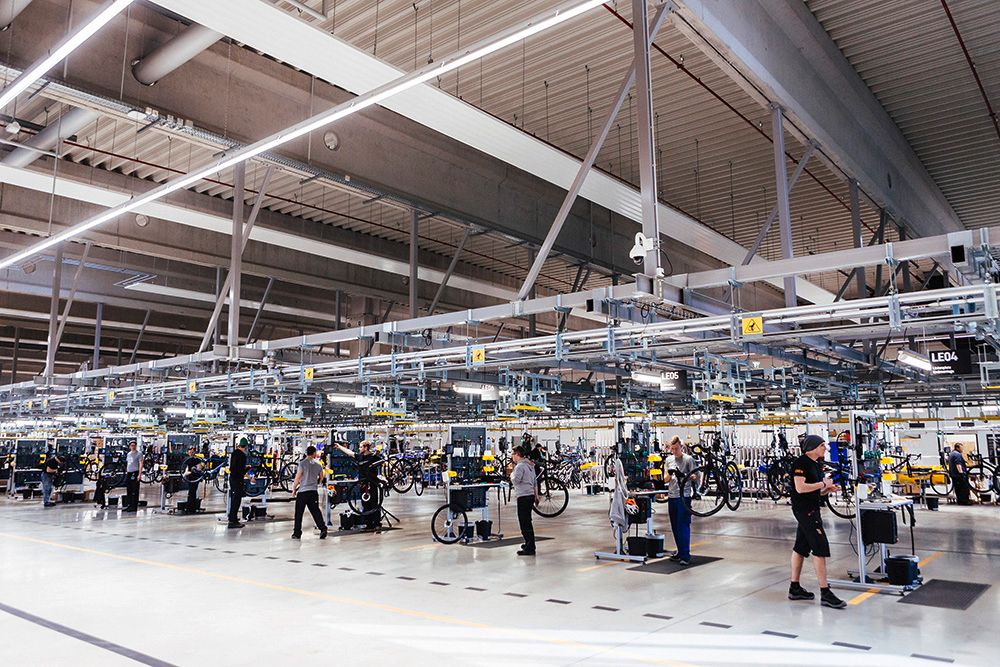 "With a number of well-known bicycle manufacturers in our portfolio, we are pleased to see that we have become an important provider of overhead conveyor systems for this booming industry",
says CEO Kenth Almqvist.
Due to the corona-pandemic more and more people are changing the way they get around. From public transport to bikes, e-bikes, cargo bikes and electric scooters. The bicycle industry in large is expanding fast and our unique overhead conveyor technology is ideal for the requirements of bike manufacturers. It allows the assembly teams to work around the bikes in 3600 angles and frees up valuable floor space.
"Our overhead conveyors – built on our patented friction-based technology – meet all the requirements imposed on lean conveyor solutions, an essential factor for modern, sustainable industries" says Kenth Almqvist.
For more information, please visit our website: www.ocssystem.co.uk