06 Jul 2020
Hikrobots and Invar Systems at Robotics & Automation 2020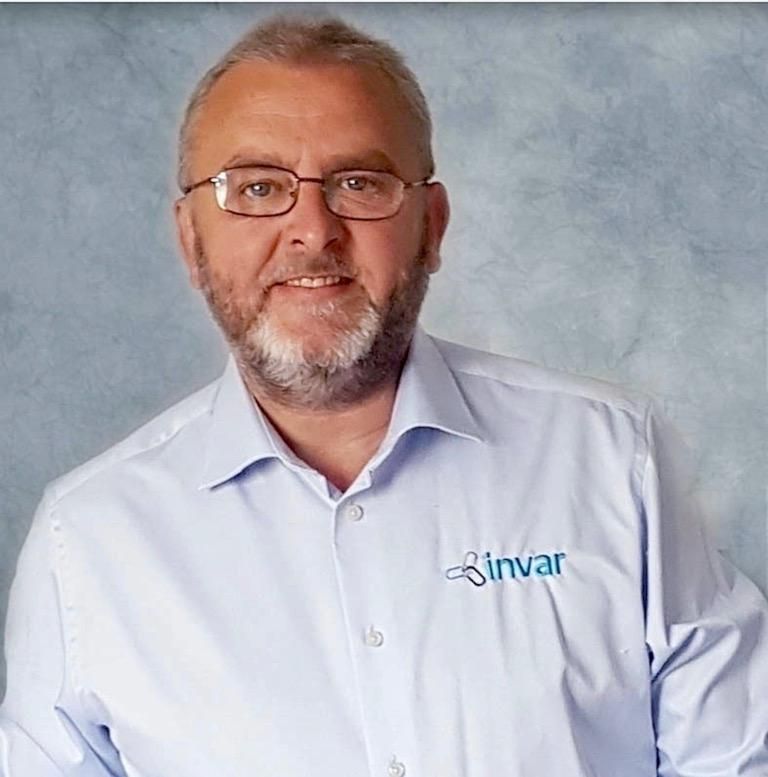 Frazer Watson, Head of Sales Europe for Hikrobot at Invar Systems.
1. Can you please share a little bit about yourself with our visitors?
I have been busy over the last year introducing businesses in Europe and the UK to advantages of using the Hikrobot mobile robot platform for their intralogistics operations. Hikrobot, part of one of China's largest technology companies, makes a wide range of intelligent warehousing solutions centred on mobile robot systems. The company launched its range of flexible mobile robots for intralogistics applications to the UK and Europe through Invar Systems, which is a Cranfield–based warehouse and order fulfilment solutions provider that offers world class engineering, consulting, project integration and software.
2. Can you please tell us why you chose to exhibit at Robotics & Automation 2020?
Autonomous Mobile Robots are one of the most exciting developments in the logistics world, and this event is an ideal opportunity to demonstrate how AMR solutions can help companies address the challenges facing them today and into the future. As more companies read about the potential for mobile robots in intralogistics, events such as Robotics & Automation offer a tremendous opportunity to show precisely what can be achieved.
3. What will you be sharing with visitors at the exhibition?
In addition to being able to present examples of how Hikrobot technology can be applied to goods to person order picking, sortation and other warehouses and fulfilment processes, we will be explaining to visitors the many benefits that users can gain from this technology. We will also be sharing experiences of recent installations, such as at fashion brand Superdry. We will also discuss how Invar Systems, as an established warehouse software vendor, can offer the Warehouse Control Software (WCS), along with a full Warehouse Management System (WMS). Furthermore, we will be highlighting how Invar Systems installs and supports Hikrobot systems in the UK – managing the whole project locally.
4. What do you feel are the biggest challenges facing the industry at the moment?
A transformation in the fulfilment centre had been underway before COVID-19, but the virus has added urgency and accelerated the pace of change. Retailers are facing a seismic shift to online sales. All businesses need to create supply chains with greater resilience and agility.
The traditional, manual approach to order picking has in recent times been significantly challenged. This is due to available labour resources no longer being as easy to access as well as being increasingly costly. Added to this we now have social distancing requirements within the warehouse presenting a major challenge for organisations. Picking and put-away performance have always been targets for radical improvement and this is particularly true in the Coronavirus era.
Automation provides an answer. However, high cap-ex automation, where conveyors and shuttles are bolted to the floor, is no longer seen as flexible enough for the fast-changing world of ecommerce. The growth of online volumes, increased frequency of peaks and rapid changes to order profiles places a heavy onus on an automated system to be both highly flexible and readily scaleable. Software design, integration and support are central to the success of any automation project, so finding the right partner is critical.