23 Sep 2019
Exhibitor Q&A: Mark Gray, UK sales manager, Universal Robots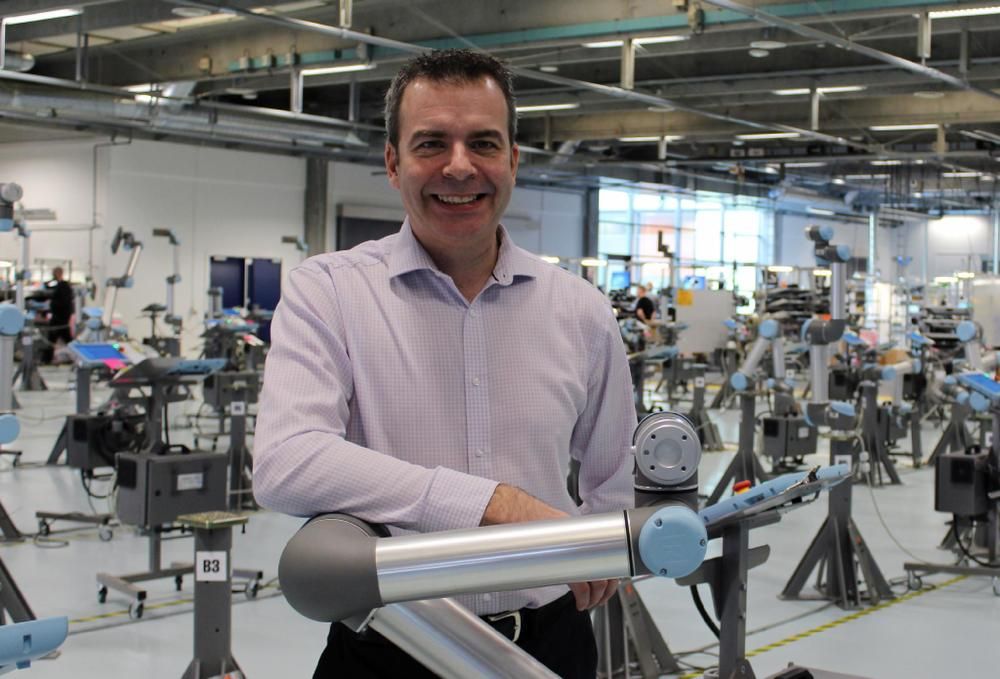 Please share a little about yourself with our visitors…
I'm the UK sales manager at Universal Robots, a leading manufacturer of collaborative robot arms, or cobots. Our mission is to increase productivity whilst easing the physical workload put on human employees. Our cobots are able to take over the most dull, dirty, and dangerous tasks, allowing employees to add more value elsewhere in the process. Based in Odense, Denmark ­– aka the Silicon Valley of robotics! – we have operations all around the world and have managed to firmly root our status as a leading robotics provider.
Why has Universal Robots chosen to exhibit at Robotics & Automation 2019?
As a robotic solutions provider, this event is simply not one to miss. We know that everyone who is anyone in the industry will be attending, either as an exhibitor or a visitor, and the audience will as always consist of leading business and industry figures eager to scout out innovative automation options to enhance their respective operations. We want to prove that automation truly is for everyone, not just large enterprises but also SMEs with frequently changing production lines and tighter budgets.
What will Universal Robots be showcasing or discussing?
Visitors to our stand will get an all-around hands-on experience of our cobots and their features. With guidance from our industry experts, we will demonstrate how easy the cobots are to operate and how quickly anyone can become a cobot operator – simply walk up to a cobot, follow the instructions, and within a matter of minutes you'll have mastered your fist robot move. On top of this, we'll be sharing some exciting news at the event which you'll not want to miss!
In your opinion, what are the biggest challenges currently facing the industry?
The issue of an aging population along with a growing skills gap has challenged the adoption of robotics and automation into operations. As the industry moves forward and automation is rapidly becoming essential in staying competitive in the market, having the knowledge needed to adopt this will be crucial. We at Universal Robots have aimed to lower the barrier to automation by offering online programming modules for everyone – regardless of previous experience – to help companies take the first step into automation.
Another major challenge for the industry is overcoming people's perceptions of safety. There's a reason industrial robots work in isolation in caged-off areas. However, cobots are a very different proposition designed from day one to work safely in close proximity to humans. Our own cobots have 17 built-in safety functions to ensure their safe operation. In truth, introducing a well-deployed cobot to perform a task like lifting, cutting, or polishing will be much safer than the manual ways of working that it replaces. However, it takes time for people to become accustomed to this.