16 Oct 2019
Exhibitor Q&A: John D'Angelillo, Managing Director, Bauromat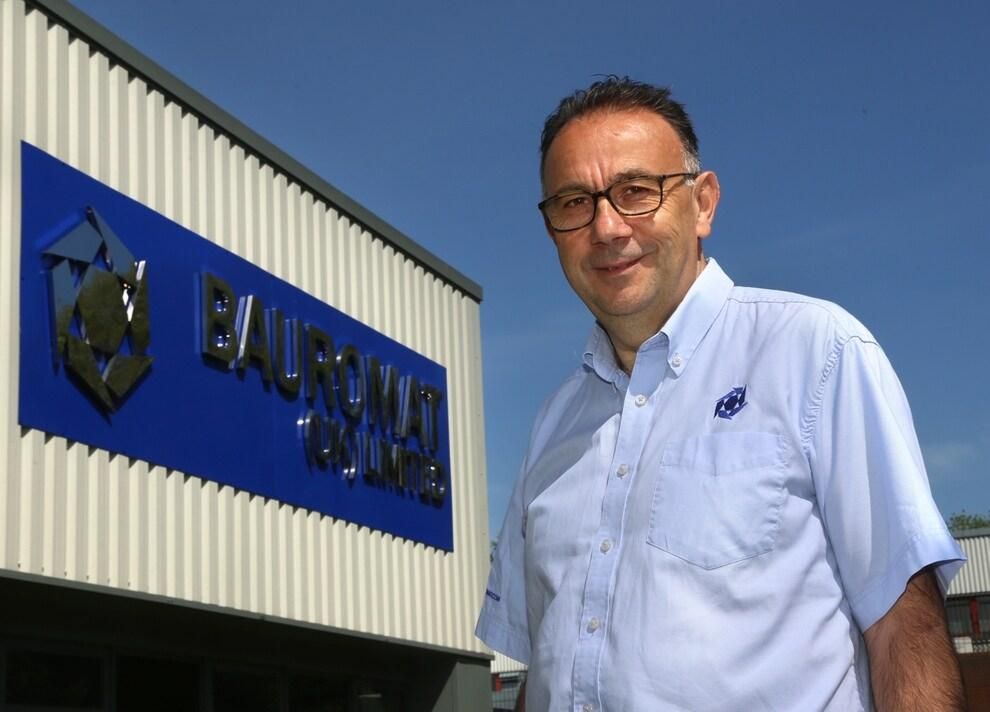 Can you please share a little about yourself with our visitors?
I'm the Managing Director of Bauromat UK Limited and have been in and around the world of automation for longer than I'd like to admit! Having previously worked for Comau Systems and later Yaskawa, I joined Bauromat in 2010. Bauromat are a robotic & systems integrator providing complete robot systems of all shapes and sizes for applications in all areas of manufacturing. We pride ourselves on being able to offer the customer with not only the correct system for their requirements, but one that is safe and can encourage both efficiency and growth.
Can you please tell us why you chose to exhibit at Robotics & Automation 2019?
The show couldn't be better suited to what we do. Robotics & automation. Simple. What we really like too, is that the visitors are real customers who are actively looking for potential automation solutions to their manufacturing problems, everyone we spoke to last year showed a real interest in robotics and we hope the same will happen this year.
What will you be sharing with visitors to the exhibition?
This year, we have an all-new system, BAURO-MATE, which is a flexible automation solution designed in two halves giving the customer endless automation. We can't wait for everyone to see it in action. We'll also have a host of industrial and collaborative robots from our partners and our flexible gantry system in a form of a plasma cutting table. Lots of things to look at.
On top of that, we'll also be sharing our knowledge, showing we're a company that listens to customers. If you have any questions about robotics or automation as whole or specifically about your needs, we're more than happy to give you our insight. It is key that we ensure our customers do not fear automation but embrace it and we can guide them on the path in selecting the right automation for their requirements.
What do you feel are the biggest challenges facing the industry at the moment?
Brexit is the elephant in the room, and it's quite ironic that the day after the show is deadline day (or at least at the time of writing!) but who really knows what is going to happen with that. For us there's 2 key challenges. The first is mindset. The UK is hugely behind its European neighbours in terms of robotic numbers. Decision makers don't want to make the leap into automation because of any number of factors, but the truth is, without it, companies will struggle to develop and grow.
Secondly is use. Making sure robots are being used correctly and safely. Robots are as diverse as the jobs they can do and each one is suited for specific jobs. Get that wrong and it puts customers off robotics for a long time. We like to make sure the customer gets exactly what is best for the job, be it an large industrial robot, collaborative robot or general automation. Only with that philosophy can the mindset change.