20 Oct 2021
Exhibitor Q/A - Sam Woodward – Sales Administrator for Element Logic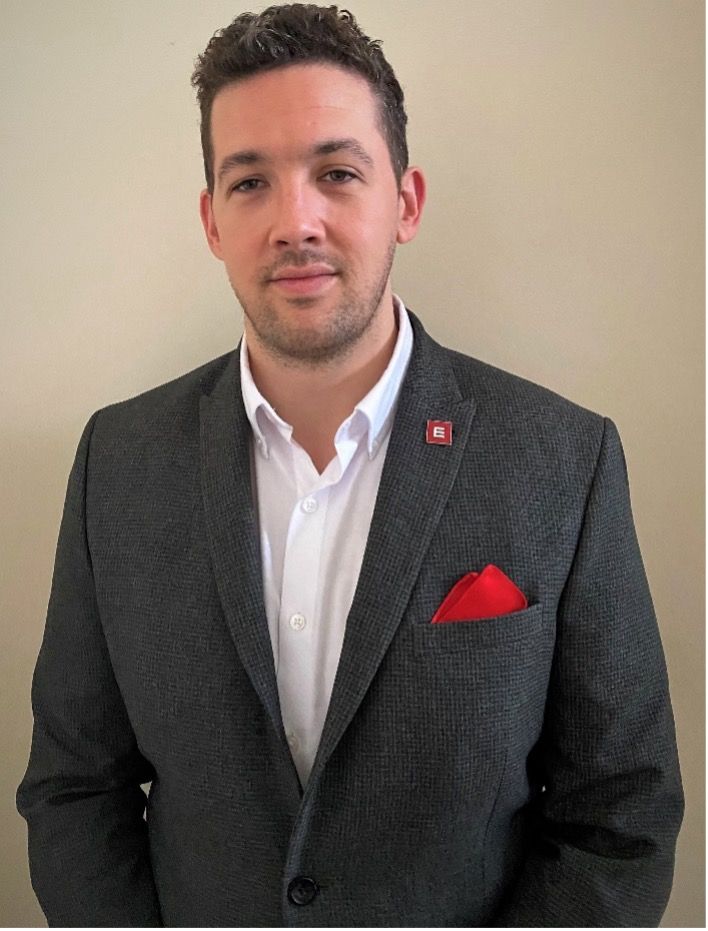 Can you please share a little bit about yourself with our visitors?
Sam Woodward – Sales Administrator for Element Logic
My role within the Element Logic Team is to gain a thorough understanding of our potential customer's current operation, their constraints, growth plans and aspirations.
Regardless of whether you have a brand-new storage building or want to utilize existing space the Element Logic Sales Team will analyse your specific needs and preferences so to design an AutoStore solution which is not only built and simulated to provide immediate benefits to your warehouse operation, at the lowest cost, but also planned for return on investment and for extension possibilities.
I am part of a larger global team, Element Logic, who for the past 30 years have been optimising warehouse performance. In 2020, we installed more AutoStore solutions than any other company globally, and we continue to create intelligent solutions to help warehouses deal with their customer's increasing demand for fast deliveries. Our robotic solutions, software and consulting help businesses improve their value chains and profitability. We optimise warehouses of all sizes in a wide range of industries. Our headquarters are in Norway, with subsidiaries all over Europe.
Can you please tell us why you chose to exhibit at Robotics & Automation 2021?
We are very excited to attend Robotics and Automation 2021 exhibition as it is a great opportunity to welcome anyone who is inquisitive about Element Logic empowered AutoStore to come and speak to myself and the other members of the Element Logic Team.
As the fastest order fulfilment system per square meter on the market, AutoStore offers the highest storage density of any Automated Storage and Retrieval System. AutoStore is a flexible and modular robotics solution that can be adapted to your building and is easy to expand during operations when you outgrow your current system.
Element Logic are experts in helping companies make the transition to automation and eliminating processes from an existing operation in order to create an overall more globally efficient warehouse. As the eCommerce market continues to grow and companies start to diversify and adapt, we will be there to guarantee their success with our tailored solution.
What will you be sharing with visitors at the exhibition?
At the Robotics and Automation 2021 exhibition we will be showcasing the hardware behind the AutoStore system.
The AutoStore system is modular in that it can be adapted to suite your warehouse space, no matter the shape. Therefore, the demo grid we will showcasing uses the same parts as our live installations. The versatility of the system is very easy to see.
We will also have all the different bin types that be used within the AutoStore system on display for you to consider their compatibility with your product.
What do you feel are the biggest challenges facing the industry at the moment?
The transition from processes, which are currently all done manually, to automated ones can often seem daunting. Physical installation, software integration, redefining processes, training and so forth are all topics which need to be considered.
True progression cannot be achieved by adding in additional processes or simply automating existing ones.
As we work with you, we will identify your existing procedures and look how an AutoStore System empowered by Element Logic will eliminate these to increase your overall global warehouse efficiency. When investing in automation, it is not about humans or robots – it is humans and robots. The number of robots is easy to scale up, when necessary, especially in peak season. This equals less stress, less overtime, and fewer unfavourable working hours for your employees. You will also become less dependent on temporary labour, resulting in more resources to invest in the staff you already have.
An AutoStore warehouse optimizes itself continuously during operations. Items frequently asked for will automatically be placed in the grid's upper bins, making the access time shorter. Compared to a manual warehouse, the picking performance is ten times higher with AutoStore.
A question frequently raised by companies debating whether they should invest in automation is how complex and challenging it is to use. As a provider of automation systems, Element Logic makes the installation, onboarding, and operation as easy as possible.