11 Oct 2021
Exhibitor Q/A - Mark Gray - Universal Robots' country manager for the UK & Ireland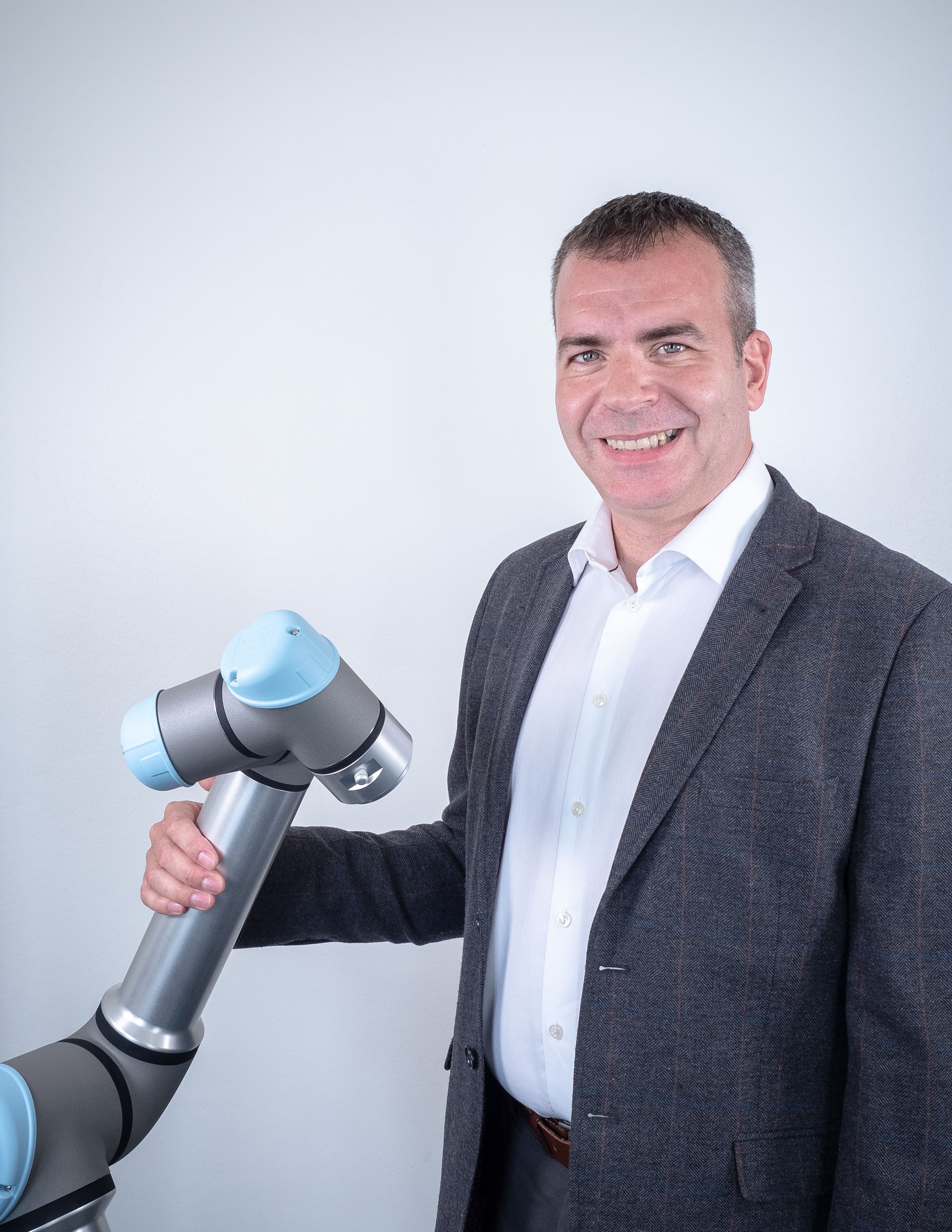 Can you please share a little bit about yourself with our visitors?
My name is Mark Gray and I'm Universal Robots' country manager for the UK & Ireland. It's my job to ensure manufacturers of all sizes can access simple, flexible and affordable automation solutions to make their business more profitable, sustainable and resilient.
I began my career as an electrical engineer and moved into automation working for a manufacturer of packaging and bottling machines for Coca Cola. I then ran a distributor for Cognex vision systems for 14 years, before taking up my role at Universal Robots.
Can you please tell us why you chose to exhibit at Robotics & Automation 2021?
Robotics and Automation is a very important event as it enables so many businesses to get hands-on with our technology and to discover its potential.
Since 2008 Universal Robots has been helping manufacturers of all sizes – especially SMES – to optimise the productivity, predictability and efficiency of their operations. And whilst, we're seeing tremendous interest from UK and Irish manufacturers, we've barely scratched the surface of what is possible.
What will you be sharing with visitors at the exhibition?
We are showcasing our full range of user-friendly cobots – from the UR3e which is perfect for light assembly tasks and automated workbench applications, through to the UR16e, which can handle heavy-duty tasks reliably and efficiently.
Of particular note we'll be demonstrating our best-selling UR10e with an enhanced 25% greater payload and our latest software which includes new wizards for screwdriving, palletising and force control.
What do you feel are the biggest challenges facing the industry at the moment?
The labour shortages and unpredictability resulting from COVID-19 and Brexit are undoubtedly the biggest challenges. Thankfully cobots and automation go some way to addressing both.
Thanks to cobots, automation is no longer solely the preserve of large manufacturers with a long-term requirement to consistently produce a specific product in high volume. They're just as suited to SMEs as a means of addressing labour gaps, riding out market volatility and quickly responding to evolving market demand.