30 Jul 2020
Exhibitor Q/A: Hugh Stevens - Chairman of Synergy Logistics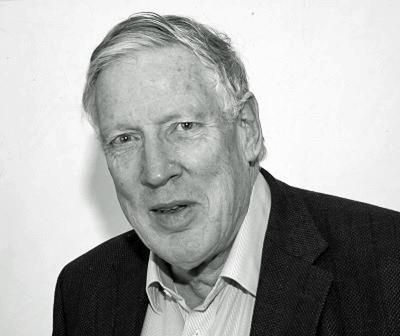 Can you please share a little bit about yourself with our visitors?
I established Synergy Logistics in 1972. We were one of the first software developers to recognise the potential of cloud technology as a platform for a best in breed warehouse management system (WMS). SnapFulfil was architected for the web in 2007 and is now used in leading warehouses throughout Europe and the United States.
It's functionally rich and one of the most adaptable and scalable warehouse management systems on the market, offering fast implementation – even remotely –and a rapid return on investment.
Can you please tell us why you chose to exhibit at Robotics & Automation 2020?
R&A has proved itself to be one of the premier events for showcasing the latest developments in warehouse automation technology and provides us with a great opportunity to set out our stall for the challenging times ahead. Like-minded companies and individuals are attracted to the show and this seems to generate high quality sales leads.
What will you be sharing with visitors to the exhibition?
We're showcasing our cutting edge fulfilment robot, SnapCart, which is in the final stages of development and production. It adopts a 'man-to-goods' approach to warehouse automation and is designed to support multi-order picking routines in the modern warehouse environment.
SnapCart utilises a cellular picking model whereby pickers are assigned to predefined zones within the warehouse. SnapCart meets the picker at the relevant location and a unique light bar, controlled by the SnapFulfil WMS, displays which items are required. Cellular picking considerably reduces the picker's walking distance (from as much as 15 miles per day down to 1 mile) and helps the modern e-commerce warehouse move items from multi order picking to packing much more efficiently and accurately.
SnapCart features an easy-to-use interface, so staff can be trained within minutes. Carts can be added as needed to manage start-up costs and scalability. It's also fully reconfigurable and, at up to 48 totes, carries more than any other man-to-goods cart on the market.
Being application led, SnapCart has been specifically engineered for the demands of a featureless warehouse environment. The motors and sensors are engineered to automotive industry standards, while Simultaneous Location and Mapping (SLAM) navigation technology ensures safe and efficient manoeuvring at all times.
What do you feel are the biggest issues facing the industry at the moment?
As supply chain operations take the post-lockdown strain, it's more important than ever for warehouses to deliver maximum efficiency. We are increasingly helping customers improve their order fulfilment by optimising warehouse space and resourcing.
The majority of warehouses will continue to see the gradual introduction of robots, working alongside humans, rather than any wholesale infrastructure changes to make way for machines. We see technology as a way of supplementing and filling gaps in the workforce rather than replacing it.
Technology is developing rapidly and autonomous mobile robots (AMRs), such as SnapCart, are an affordable option for businesses of all sizes and a real game changer for those competing in the fast-paced world of e-commerce.
Data and analytics will continue to be a key driver of business performance and AMRs have a role to play here too. They allow decision makers to further measure efficiency and productivity gains and also provide invaluable metrics to share with leadership teams about ROI and cost of ownership.