09 Sep 2019
Element Logic installs new AutoStore robots at Boozt warehouse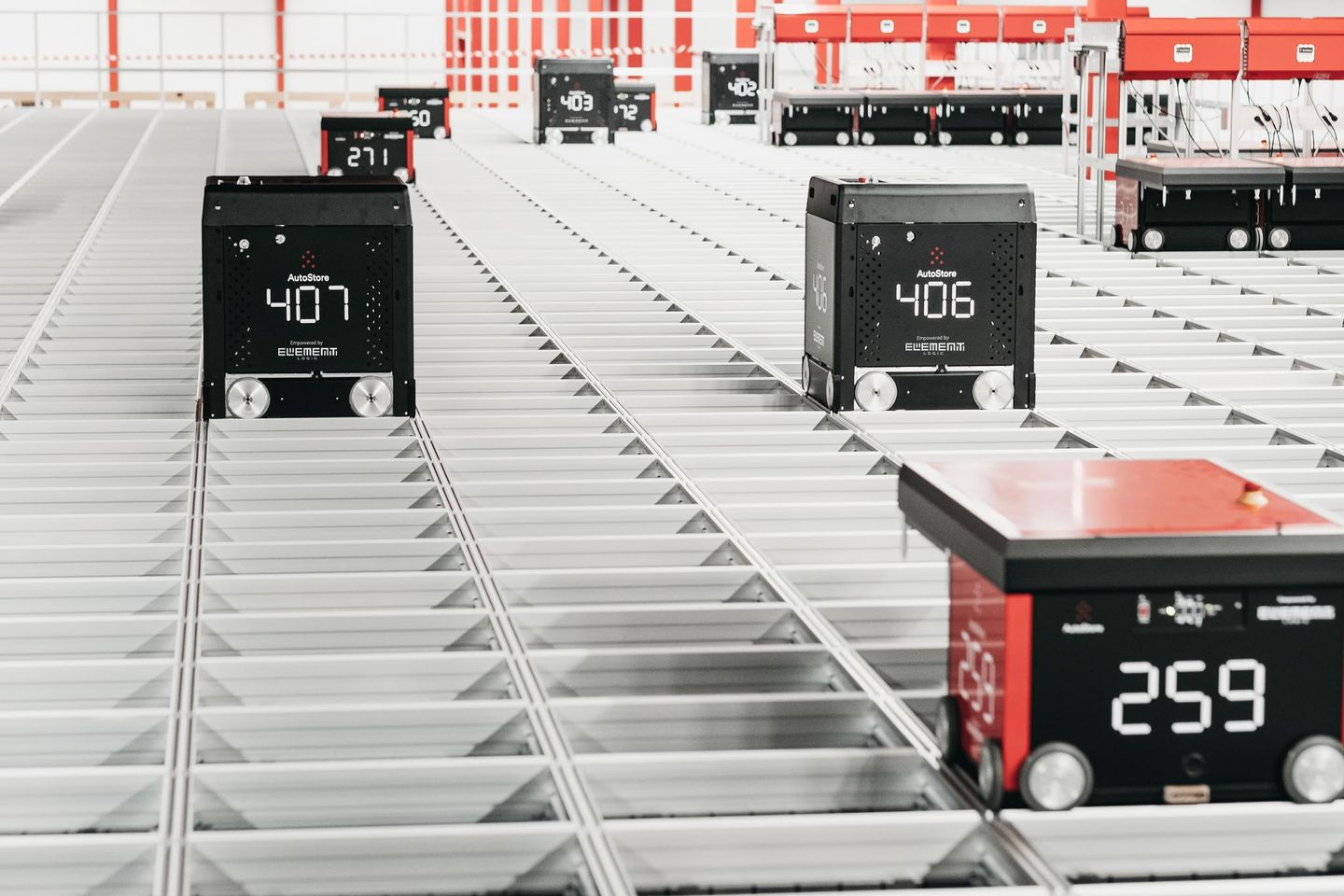 Online fashion and beauty retailer Boozt is the first company to have AutoStore's new Black Line robots installed at its warehouse in Ängelholm, Sweden.
Now operating on the grid at what is currently the world's largest AutoStore warehouse, the robots were installed and integrated by official AutoStore partner Element Logic, which is exhibiting at Robotics & Automation 2019 (stand 430). When fully utilized, the Boozt facility houses 500,000 bins and 500 robots.
"Black Line has many advantages, such as speed, reliability and smart battery solutions," said Niels Hemmingsen, COO, Boozt. "At the end of the day, it's all about cost per transaction. We are excited to take our dedication to automation and development to the next level in cooperation with Element Logic and AutoStore."
In 2018, the company generated net sales of £236m (US$290m), reflecting the growing popularity of e-commence and demand for quick deliveries.
"Boozt has constantly pushed us to raise the bar for what is possible," said Håvard Hallås, chief sales officer at Element Logic. "The limitations we saw two years ago don't apply anymore. Element Logic, as well as the technology, are constantly improving."
According to Boozt, the company has so far enjoyed 99.7% uptime and consistent fast picking, and nine out of 10 Boozt deliveries reach customers within one day of their order. However, Hallås believes new Black Line robots from AutoStore will further increase both speed-to-market and productivity gains.
"Black Line has the potential to yield even more efficiency," said Hallås. "It is better suited for around-the-clock operations with new technology, especially new battery solutions. This will truly come to fruition at high seasonal peaks, such as Black Friday and during the holiday season."